POLITICAL CAMPAIGNS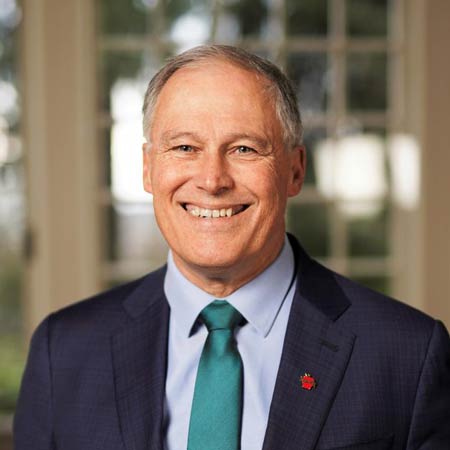 GOVERNOR JAY INSLEE
RAISED $10 MILLION
As part of the team helping the Governor's career from his time as a US Congressman, his three terms as Governor of Washington State, and throughout his Presidential run, BHS has spent a cumulative 11 years with Governor Jay Inslee. In over a decade we have planned and executed all national fundraising trips and built a base of support for him across the country, resulting in over $10 million raised for the Governor.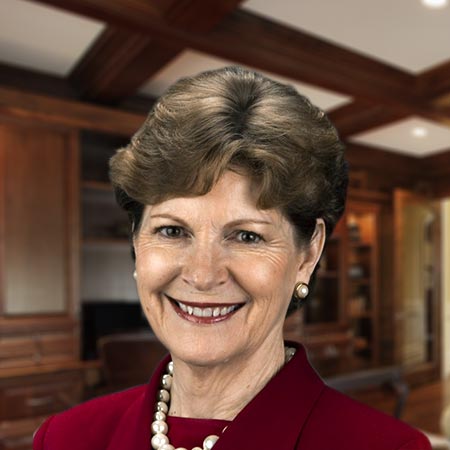 SENATOR JEANNE SHAHEEN
RAISED $20 MILLION
Have been with Senator Jeanne Shaheen for over 11 years. Raised over $20 million for New Hampshire's Jeanne Shaheen, the first female Senator to have also been Governor. In 2020, Berger Hirschberg Strategies created the team to help raise $20 million for the campaign, assisted with regional finance plans and implemented the Senator's national fundraising strategy to carry the Senator across the finish line. Berger Hirschberg Strategies managed strategic relationships across the country and traveled and produced major events across the country.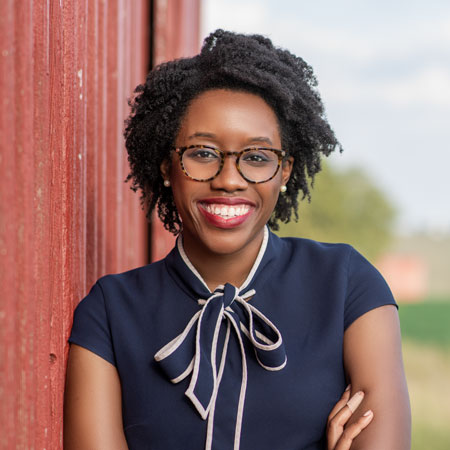 LAUREN UNDERWOOD FOR CONGRESS
RAISED $8.5 MILLION
Berger Hirschberg Strategies helped raise $8.5 million for Congresswoman Lauren Underwood (IL-14), one of a few Incumbent Frontline candidates in the 2020 cycle, and a crucial race in preserving the House majority for Democrats. Berger Hirschberg Strategies developed and implemented the Congresswoman's national and DC fundraising plan, managed strategic relationships across the country, and traveled and produced all major national and DC events.
MORE CAMPAIGNS
Presidential Candidates
General Wesley Clark for President
Senator Chris Dodd for President
Senator Bob Graham for President
Inslee for America
Senator John Kerry for President
Swalwell for America
Governors & Gubernatorial Candidates
Phil Angelides for Governor (CA)
Rushern Baker for Governor (MD)
Tom Barrett for Governor (WI)
Anthony Brown for Governor (MD)
Governor Kate Brown (OR)
Barbara Buono for Governor (NJ)
Governor Jon Corzine (NJ)
Charlie Crist for Governor (FL)
Governor Andrew Cuomo (NY)
Jim Davis for Governor (FL)
Karl Dean for Governor (TN)
Governor Jim Doyle (WI)
Matt Dunne for Governor (VT)
Fred DuVal for Governor (AZ)
Lucy Flores for Lt. Gov. (NV)
John Garamendi for Governor (CA)
Terry Goddard for Governor (AZ)
Governor Jennifer Granholm (MI)
Governor Christine Gregoire (WA)
Governor Michelle Lujan Grisham (NM)
Governor John Hickenlooper (CO)
Governor Jay Inslee (WA)
Chris Jones for Governor (AR)
Paulette Jordan for Governor (ID)
Chris Kennedy for Governor (IL)
Chris King for Governor (FL)
Governor John Lynch (NH)
Governor Daniel Malloy (CT)
Governor Janet Napolitano (AZ)
Dan Onorato for Governor (PA)
Governor Bev Perdue (NC)
Connie Pillich for Governor (OH)
Jim Rex for Governor (SC)
Mark Schauer for Governor (MI)
Allyson Schwartz for Governor (PA)
Alex Sink for Governor (FL)
James Smith for Governor (SC)
Angel Taveras for Governor (RI)
Jill Long Thompson for Governor (IN)
Wachs for Governor (WI)
Steve Westly for Governor (CA)
Gretchen Whitmer for Governor (MI)
PACs
A New Direction (ANDPAC)
BradyPAC
Build America PAC
Competitive Edge PAC
The Collective PAC
CHRIS PAC
Defeat Disinfo PAC
Dr. Al Gross Victory Fund
Georgia Blue Project
House Majority PAC
JEM Fund
New South Super PAC
Planned Parenthood of Greater NY Votes PAC
Remedy PAC
Ridin with Biden
Vision PAC
Women's Political Committee
Individual Donor Advising
Tonio Burgos
Senators & Senate Candidates
Charles Booker for Senate (KY)
Matt Brown for Senate (RI)
Senator Ben Cardin (MD)
Richard Carmona for Senate (AZ)
Senator Bob Casey (PA)
Senator Chris Dodd (CT)
Senator Joe Donnelly (IN)
Mike Franken for Senate (IA)
Jim Gray for Senate (KY)
Dr. Al Gross for Senate (AK) Cheryle Robinson Jackson for Senate (IL)
Bruce Lunsford for Senate (KY)
Eddie Mauro for Senate (IA)
John Mues for Montana (MT)
Senator Jeanne Shaheen (NH)
Tom Nelson for Senate (WI)
Teresa Tomlinson for Senate (GA)
House Members & Candidates
Clay Aiken for Congress (NC)
Congresswoman Karen Bass (CA)
Senator Kate Bolz for Congress (NE)
Patty Pansing Brooks for Congress (NE)
Congresswoman Corinne Brown (FL)
Randy Bryce for Congress (WI)
Matt Castelli for Congress (NY)
Alan Cohn for Congress (FL)
Shamaine Daniels for Congress (PA)
Michael DeCillis for Congress (NY)
Congresswoman Debbie Dingell (MI)
Congresswoman Diana DeGette (CO)
Kara Eastman for Congress (NE)
Allison Fine for Congress (NY)
Abby Finkenauer for Congress (IA)
Adam Frisch for Congress (CO)
Congressman Jared Golden (ME)
Congresswoman Janice Hahn (CA)
John Heenan for Congress (MT)
Tabitha Isner for Congress (AL)
Dan Kohl for Congress (WI)
Joseph Kopser for Congress (TX)
Congresswoman Barbara Lee (CA)
Susie Lee for Congress (NV)
Mike Levin for Congress (CA)
Congressman Sander Levin (MI)
Congresswoman Doris Matsui (CA)
Congresswoman Carolyn McCarthy (NY)
Congressman Greg Meeks (NY)
Anne Messenger for Congress (NY)
Shawn O'Connor for Congress (NH)
Gina Ortiz Jones for Congress (TX)
Congressman Frank Pallone (NJ)
Congressman Ed Perlmutter (CO)
Harley Rouda for Congress (CA)
Stephanie Rimmer for Congress (AZ)
Congressman José E. Serrano (NY)
Mary Gay Scanlon for Congress (PA)
Congresswoman Jackie Speier (CA)
Congressman Eric Swalwell (CA)
Sue Sullivan for Congress (NY)
Adrian Tonon for Congress (MI)
Congresswoman Lauren Underwood (IL)
Cort VanOstran for Congress (MO)
Congresswoman Nydia Velázquez (NY)
Clyde Williams for Congress (NY)
Will Yandik for Congress (NY)
National
Dem. Attorneys General Association
Dem. Congressional Campaign Committee
Dem. Governors Association
Dem. Mayors Association
Dem. Senatorial Campaign Committee
2008 Dem. National Convention Committee
Dem. National Committee – Major Donor Programs
Dem. National Committee's Women's Leadership Forum
Dem. Legislative Campaign Committee
Dem. Treasurers Association
Donnie Fowler for DNC Chair
City and State
Laura Ahearn for State Senate (NY)
Suffolk County Executive Steve Bellone (NY)
Mayor Bill de Blasio (NY)
Council Member Jimmy Van Bramer for Queens Borough President (NY)
New York City Council Majority Whip Selvena Brooks-Powers
Sen. Samra Brouk (NY)
Leslie Danks Burke for State Senate (NY)
Treasurer Frank Caprio (RI)
Jamie Cheney for NY (NY)
Sen. Cordell Cleare (NY)
Elizabeth Crowley for State Senate (NY)
Rocky Delgadillo for Attorney General (CA)
Adrian Fontes for Secretary of State (AZ)
Diana Florence for Manhattan DA
Mayor Eric Garcetti, Los Angeles (CA)
Kathryn Garcia for Mayor (NY)
NYS Senate Deputy Majority Leader Michael Gianaris (NY)
Terry Gipson for State Senate (NY)
Sen. Andrew Gounardes (NY)
County Executive Mike Hein (NY)
Sen. Michelle Hinchey (NY)
Sen. Brad Hoylman (NY)
Assembly Member Todd Kaminsky (NY)
Sen. Anna Kaplan (NY)
Queens District Attorney Melinda Katz (NY)
Sen. Brian Kavanagh (NY)
Lucy Lang for Manhattan DA (NY)
Mayor Lori Lightfoot (IL)
Christine Pellegrino for Senate (NY)
Sen. Elijah Reichlin-Melnick (NY)
Michael Phillips for Saratoga DA (NY)
NYS Democratic Party Exec. Comm. Chair Christine Quinn
Bianca Rajpersaud for State Senate (NY)
Attorney General Tom Reilly (MA)
Assembly Member Robert Rodriguez (NY)
Assembly Member Sean Ryan for Senate (NY)
Sen. Sean Ryan (NY)
Assembly Member Rebecca Seawright (NY)
Assembly Member Tony Simone (NY)
Bobby Shriver for Los Angeles County Supervisor (CA)
Tim Sini for Suffolk DA (NY)
Comptroller Scott Stringer (NY)
Tanisha Sullivan for Secretary of State (MA)
Sen. Lea Webb (NY)
Councilman David Weprin for New York City Controller (NY)
California Controller Steve Westly (CA)
State
Arizona Democratic Party
California Democratic Party
Colorado Democratic Party
Florida Democratic Party
Michigan Democratic Party
New Jersey Democratic Party
Ohio Democratic Party
South Carolina Democratic Party
Washington State Democratic Party
Wisconsin Democratic Party