NON-PROFITS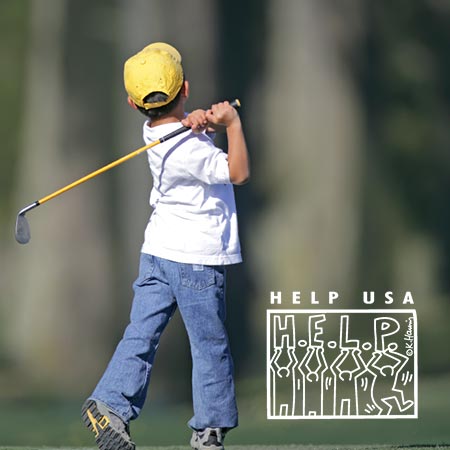 HELP USA
RAISED $4 MILLION
Raised over $4 million in 2013 and 2014 for the organization's annual golf tournament, tribute dinner and scholarship luncheon, representing a 10% increase in net revenues over the previous year's totals. Berger Hirschberg Strategies worked with HELP USA to raise $1 million for their Veterans Fund that provides housing for homeless veterans. We also worked to identify the most significant corporate partners in each of the areas that they represent.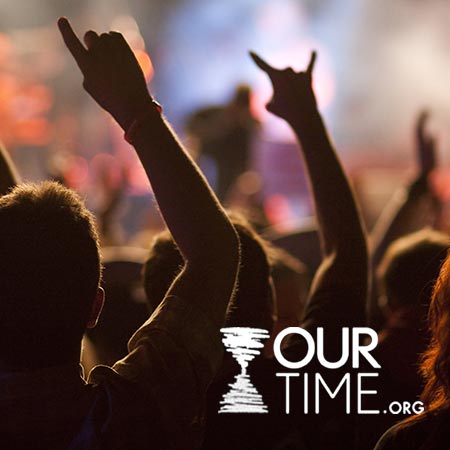 OUR TIME
RAISED $1 MILLION
Berger Hirschberg Strategies raised $1 million through strategic partnerships for the Buy Young program, which focuses on helping 18 to 30 year old entrepreneurs capitalize on their buying power. Berger Hirschberg Strategies also helped produce and raise money for Our Time's 2013 Inauguration concert and event in Washington, D.C. at the Donald Reynolds Portraiture Gallery with Common, John Legend and T-Pain.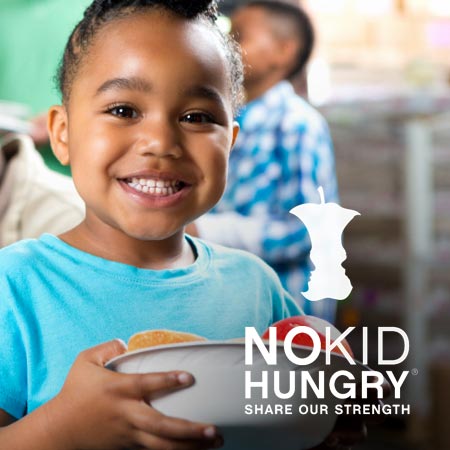 SHARE OUR STRENGTH
RAISED $500,000
Spearheaded the No Kid Hungry campaign in New York for this nationally admired non-profit organization by assembling and managing the host committee for a 2012 fundraising dinner, raising over $500,000 in one night towards this critical effort. Berger Hirschberg Strategies was also responsible for developing new major donor relationships in the New York area.
MORE NON-PROFITS
314 Action Fund
350.org
42 for Better Schools
5BORO Institute
The Affordable Housing Conference of Montgomery County
Alliance for a Healthier Generation
American Dance Institute
American Freedom Campaign
American Sustainable Business Council
American Values Coalition
Amnesty International
Amref Health Africa
Artists at Work
At the Crossroads
Athena Film Festival
Avratech
A Time to Choose
Ballot Initiative Strategy Center
Brink Election Guide
Build Together
Center for Progressive Leadership
The Charity for Chronic Traumatic Brain Injury
Chef Action Network
Citizens Crime Commission of NYC
Club Connect
Common Cause National
Common Cause New York
Compassion & Choices
Cornell Alliance for Science
The Climate Group
Congo Nouveau Foundation
Connecticut Issues Project
Constitution Project
Susan and David Axelrod's "CURE"
Creative Coalition
Democratic Majority for Israel (DMFI)
Dewey Square's "Coalition for a Healthy and Active America"
Disability Action for America
Dogs Trust USA
DoSomething.org
Dream Foundation
Earth Day Network
Effective NY
EMILY's List
End Citizens United
Energy Action Coalition
Engage
Entrepreneur Works
Equality California
Equality for All – No on Prop 8
Every Woman Vote
Everytown for Gun Safety


Facing Addiction
Feel Good Action
Feel Good Voting
Feminist Press
Florida Rising
Fund for Women's Equality
The Future Project
Give Nevada a Raise/Arizona Working Families
The Global Down Syndrome Foundation
Green Light New York
HeadCount
Healthcare for America Now
HELP USA
Hispanic Heritage Foundation
Hugh O'Brian Youth Leadership Foundation (HOBY)
Integrity First for America
International Association of Fire Fighters (IAFF)
iJerusalem
International Churchill Society
International Senior Lawyers Project (ISLP)
iVote
J Street Project
Jennifer Bush Lawson Foundation
Jewish Democratic Council of America
Jewish Council for Public Affairs
Jewish Democratic Council of America
JFK 50th Anniversary Celebration
Jonathan M. Tisch College of Citizenship & Public Service at Tufts University
Justice Unites Us
Juvenile Law Center (JLC)
Kids Serve Too
League of Education Voters
LINK
LUMBERYARD Contemporary Performing Arts
Lumos
Maker's Mark Secretariat Center
Mind the Gap
Moms Against Greg Abbott
MomsRising.org
MoveOn.org
Museum of Civil Rights
National Council of Churches
National Democratic Club's Tip O'Neill Golf Tournament
National Maritime Heritage Foundation
National Minority Health Month Foundation
National Popular Vote
National Women's History Museum

Norman Lear's "Declare Yourself"
Olmsted 200
Our Time
Partnership for a Healthier America
People for the American Way
The People Project
Phoenix House of LI/NY
Phoenix Multisport
Planned Parenthood Action Fund
Pluralism Fund
Population Council
Power the Vote
Progressive Policy Institute
Protect Our Defenders
Mike Lux's Progressive Donor Network/American Family Voices
NARAL Pro-Choice America
NBA All Star Emeka Okafor's "Safe Blood for Africa"
No Labels
The George Washington University's Planet Forward
Project for Arizona's Future
Reboot
ReSet America
RESOLVE
Right To Play
Rise
Rock the Vote
Save a Child's Heart
Shalom Corps
Share Our Strength
Simon Wiesenthal Center
Smithsonian Magazine
Students for Change
Student Gun Violence Summit
The Tavis Smiley Foundation
TEVEL
Thurgood Marshall College Fund
Trust Women Foundation
Voters for Choice
Voices for Working Families (AFLCIO Affiliate)
Vote Common Good
We Defend Truth
We Vote Values
The White House Project
Women's Campaign Forum
Working America (AFLCIO Affiliate)
Women in Sovereign Entities
Women's Refugee Commission
World Bicycle Relief
Ashley Judd's "YouthAIDS"
United Nations Millennium Campaign
US-Ireland Alliance